Connect
Join our SMS opt-in list
CONTRIBUTION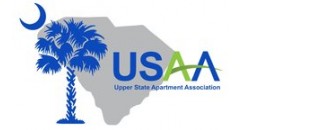 Upper State AA 2021
After a challenging 2020, NAA will begin 2021 seeking to build more support for rental assistance and limit well-intentioned but misguided eviction restrictions. NAA will also focus on reforming the Section 8 program and limiting barriers to apartment development. NAAPAC will play a key role in bringing the voice of the apartment housing industry before a new Congress. NAA will need to establish relationships with new Members of Congress and shape debates on these issues. Your support of NAAPAC is an indispensable part of NAA's work!

Members of the Upper State Apartment Association play an indispensable role in NAAPAC's success, and we will rely on you again this year. Your contributions to NAAPAC will ensure that the industry will help shape the debate on these issues, which could fundamentally reshape our industry.

NAAPAC thanks USAA members for their continued generous support!