About Us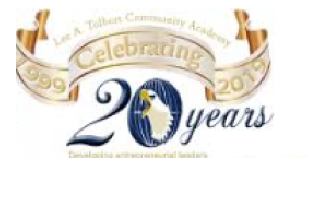 TO PURCHASE YOUR 20TH YEAR GALA TICKET ON YOUR MOBILE DEVICE,
PRESS DONATE
. (On your computer, scroll down to make your selection for purchase.)
Lee A. Tolbert Community Academy
20th Year Celebration GALA
Please join us on Saturday, April 13, 2019, @ 5:00p
Location: Madrid Theater 3810 Main Street KCMO
Can't attend? Become a Sponsor. Your donation will make a difference. Choose a level below
and submit online (or mail to Tolbert Academy, 3400 Paseo, KCMO 64109 Attn: Ms. Payton)
To Purchase a Raffle Ticket
- Please use the following link:
RAFFLE TICKET
AND TRY YOUR CHANCES TO WIN ONE OF THESE GREAT PRIZES WHILE HELPING OUR SCHOLARS SOAR!
For more information, contact Erica Payton by email @
epayton@tolbertacademy.org
Lee A Tolbert Academy
3400 Paseo Blvd
Kansas City, MO 64109
Donation
Choose a campaign for your donation from the drop down.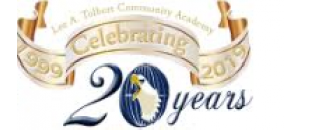 Celebrating 20 Years In Counting!
PLATINUM SPONSOR - Includes marketing of your logo on event materials and signage. Logo on LATCA website, gala page and recognition on social media. Verbal recognition and media promotion throughout the event. Reserved parking and preferred seating at the event. Opportunity to add promotional material to gala souvenir bags. One (1) Table of ten guests.

GOLD SPONSOR - Includes logo on LATCA website, gala page and recognition on social media. Logo featured in gala event program and media promotion throughout the event. Preferred Seating. Opportunity to add promotional material to gala souvenir bags. Four (4) Event tickets.

SILVER SPONSOR - Includes logo on LATCA website, gala page and recognition on social media. Opportunity to add promotional material to gala souvenir bags. Two (2) Event tickets