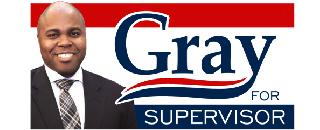 Choose a campaign for your donation from the drop down.
I'm Ready To Work For You!
We need to reach out to as many voters as we can in November to secure a victory. To do so will cost an average of $25 per voter to get our message of working together to them. In asking for your financial support, I am asking you to contribute so we can reach as many voters as possible with our message of serving the Potomac District on the Board of Supervisors.
I am ready to work for you!
Davon