Mattie Rhodes Center
Mattie Rhodes Center's mission is to enrich the lives of individuals, families, and communities, in a respectful, multicultural environment.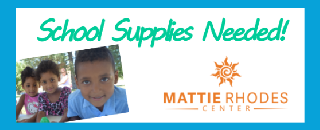 Back to School Rally 2017
Back to School Rally 2017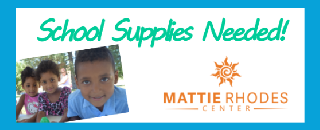 Sponsor a Mattie Rhodes Center student in need today! Your $30 donation will pay for a uniform top, uniform pants or skirt, socks and bag full of school supplies. Thank you so much for your generosity and support!